Welcome to our new Interactive website!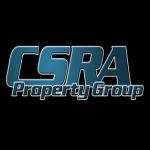 CSRAPropertyGroup.com is now LIVE!
I want to welcome you to our new website CSRAPropertyGroup.com! This is where you will find our available homes located in and around the CSRA. We specialize in Lease to own, Rent To Own, and Owner financed homes. Our company owns these homes, so we are able to be very flexible in the terms that we offer you. After you view the properties, you will notice that we offer quality homes in neighborhoods that families want to be in. With the real estate market and lending environment as it is, it is important to find alternative means of finding your new home.
Please visit our Rent To Own" page to read more about our program, and how we can make homeownership a reality for you. We are here for you if you have any questions or want to get started.
Category : Blog